We are National Badminton
We're excited to announce that the name of our organisation has changed from Community Badminton to National Badminton (NB).
We feel that the new name reflects our mission to offer professional & affordable programmes and management services to badminton communities in the UK.
Since establishing in 2017, we have seen rapid growth and become the largest badminton operator in the UK. We offer weekly professional badminton programmes to over 1,000 people, with over 200 sessions delivered weekly. Starting in Oxfordshire in 2017, we now operate 12 county-wide programmes and offer badminton in over 80 venues.
This exciting change enables our future direction as a community-driven badminton operator. While our commitment to the community we serve will not change, there is incredible potential to improve, enhance and grow our services throughout the UK.
You can now reach us by:
Email: hello@nationalbadminton.org.uk
LiveChat: weekdays 10-5
Telephone: 0330 551 9497, weekdays 10-5
We're super excited to have you along for the ride!
New Website: Designed with you in mind
We've got a new website!
It's been developed from the ground up to offer the ultimate user-friendly experience with improved navigation and functionality while allowing easy access to view and book badminton.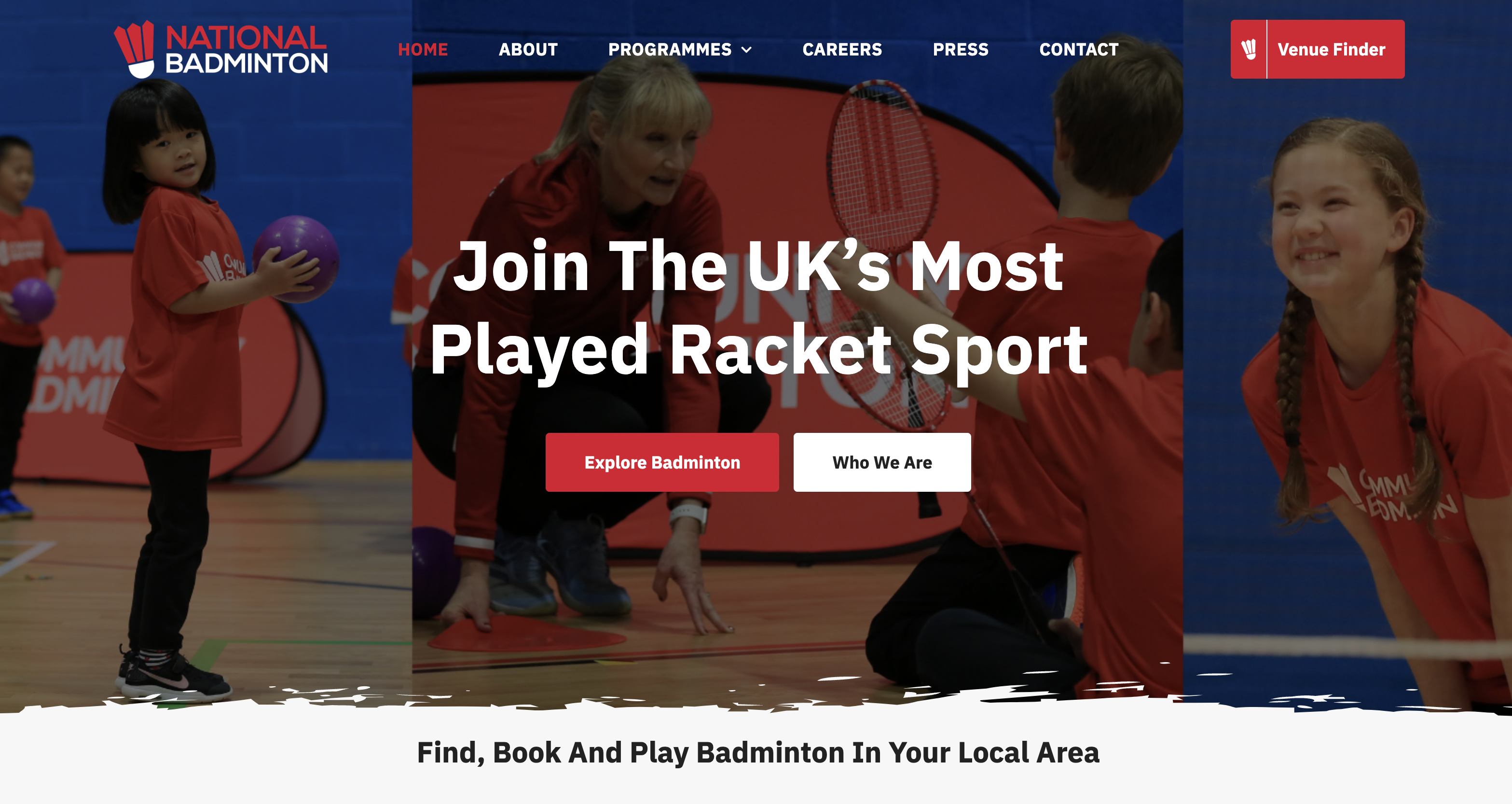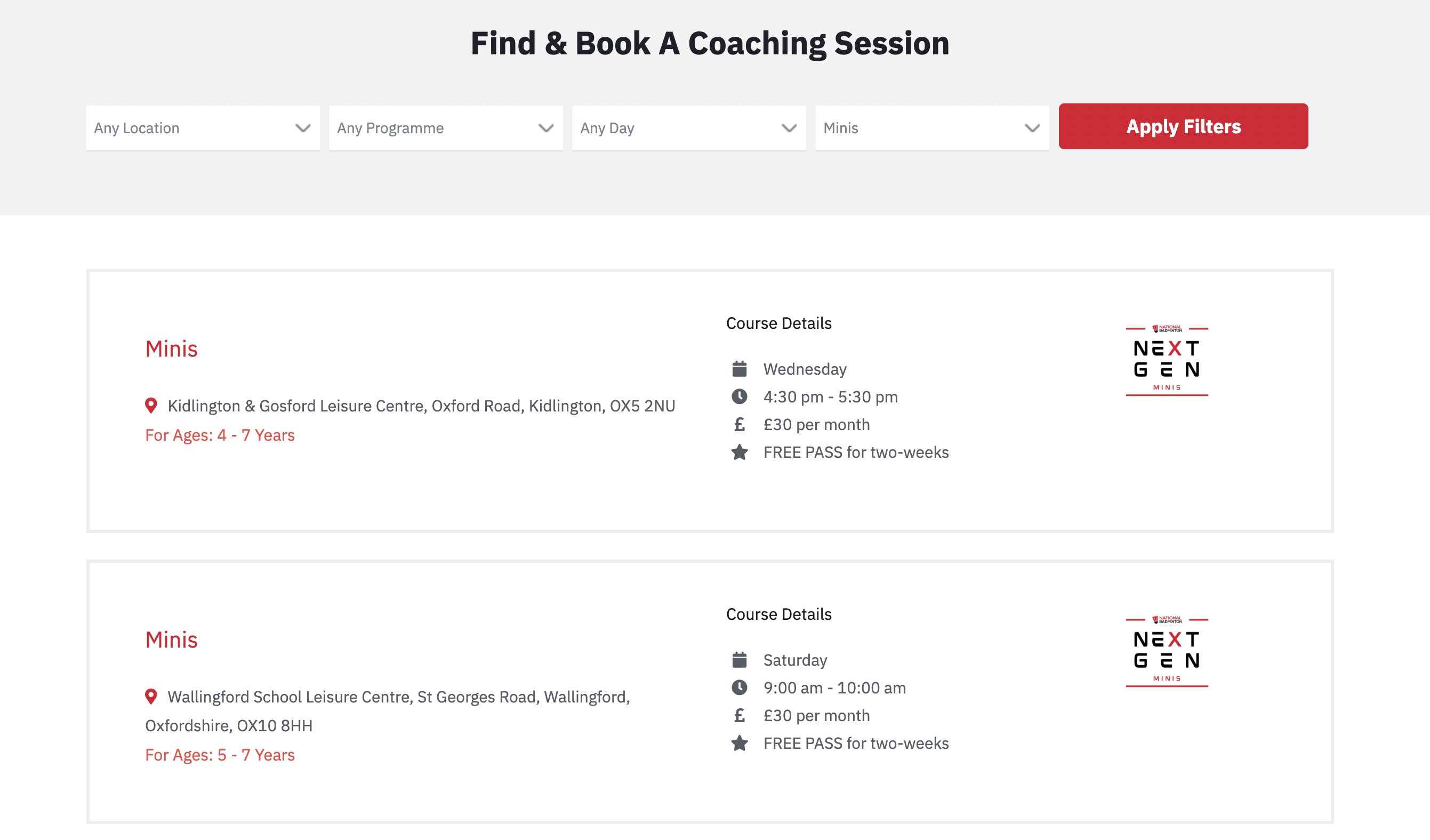 Bookings made easy
We've created an easy-to-use booking experience, allowing users to easily view and filter to find the right coaching session. Filter by the venue, age range, day & time, and book a coaching session within minutes. The new booking experience is for our weekly coaching programme, and we'll soon be upgrading our other systems as well!
New features
Created with you in mind, the site includes many new features to help you quickly and easily navigate the site and find the venue or tennis activity you need.  New features include:
🔍  A better search feature to help you quickly find your closest National Badminton coaching session
🖥️ New county-wide websites house all the information to get involved in badminton activity
🏸 Coaching Timetable which will allow you to easily find group coaching sessions. The timetable holds more information about the session to give you everything you need to find the right coaching session.
✔️  New Timetable Filters allow you to easily narrow down the coaching session by selecting a location, programme type, session type, day & time.
✍️ New registration form for group coaching will provide a quick and easy-to-use online registration form to register for group coaching.
👌  More in-depth information about our support services which will help prospecting badminton venues, county associations, schools and coaches better understand how we can support them.
💬   LiveChat and KnowledgeBase to provide a more efficient and accessible support service to our players and customers.
Thank you to our developers Smart Web Agency for their dedication for making this website a reality, and for what was a complex build!